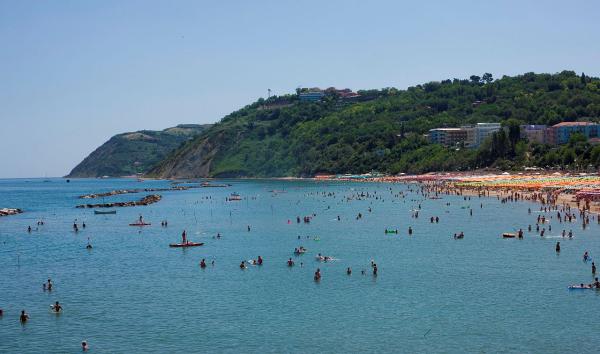 SEASIDE TOURISM
In our province you can find seaside areas for every wish. From the family oriented and sandy beaches of Senigallia to the more wild ones located in the natural park of Conero.
Famous and very much liked are the following locations:

Spiaggia di Mezzavalle - Conero
Spiaggia del Passetto - Conero
Spiaggia delle Due Sorelle - Conero
Spiaggia di San Michele – Sirolo
Spiaggia del Molo – Conero
Spiaggia di Portonovo – Conero
Spiaggia di Urbani – Sirolo
They can offer much more than just sunbathing and swimming. Kitesurf, windsurf, sub and diving are available for the those looking for some sport too. For more info please take a look at the official site of Conero coast.

People looking for more adventure on boat trips can contact one of the multiple companies offering tours to remote areas of the coast . Boat trips to Croatia are offered too.